Career opportunities for Oracle HCM Professionals
Oracle HCM Cloud is quite popular in the IT sector. with a very good scope of Scope of Oracle Fusion HCM in India Along with Oracle Financials Cloud, Oracle SCM Cloud, Oracle HCM Cloud, Oracle EPM Cloud, and Oracle CX Cloud, Oracle fusion HCM Cloud is also referred to as Oracle SaaS.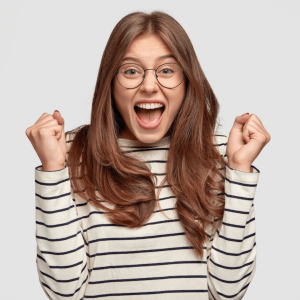 Owning both the underlying Oracle cloud infrastructure and these business apps gives Oracle a distinct advantage. To help users make additions to Oracle SaaS, Oracle also offers a number of PaaS services. All of these distinctive Oracle SaaS features have aided in the company's success in the ERP/HCM/business software markets. For job searchers in this field, it has resulted in numerous employment prospects.
What is Oracle Fusion HCM?
A full cloud solution, Oracle Fusion Cloud HCM links every employee and process in your organization's human resources department. We work with you to build a community that members feel heard, appreciated and a part of. Oracle Cloud HCM may assist you in redefining what the best looks like for your people with a single user experience, data model, and seamless processes and infrastructure. Organizations may integrate human resource analytics across several departments thanks to Oracle's exceptional breadth and depth of integrated analytics and application capabilities. Additionally, HR teams may extend the one cross-functional data model and pipelines as well as end user metrics without scripting to improve their analytics beyond what Oracle Cloud HCM offers.
Growth of Oracle technologies in India
According to top executives, Oracle Cloud Infrastructure's (OCI) India division plans to grow at triple-digit rates over the coming years as a result of the nation's economic expansion and rising middle-class expenditure on technology. The second-generation cloud architecture from Oracle offers significantly better price performance compared to other technology providers' cloud services, which is one of the stated reasons for this widespread move to Oracle. Indian organizations looking to accelerate their digital transformation and secure their company's future view Oracle's full suite of cloud offerings, including infrastructure, applications, and enterprise-grade security, as well as its 29 global cloud regions and two local ones in Hyderabad and Mumbai.
Oracle fusion HCM Job opportunities in India
The Oracle Fusion HCM can provide you with numerous employment options that are the foundation of numerous organizations. Oracle Fusion HCM professionals with experience in HR processes and Oracle Fusion HCM can find opportunities in various industries such as manufacturing, banking, retail, healthcare, etc. Some of the top companies in India that use Oracle Fusion HCM and may have job opportunities include Tata Consultancy Services, Wipro, Infosys, and Cognizant.
An Oracle HCM Cloud functional consultant gathers and evaluates business requirements for workforce initiatives. This consultant needs to have knowledge of Oracle HCM Cloud and a focus on human resource management procedures. Must be capable of using Oracle HCM Cloud's different modules, including Core HR, Payroll, Compensation, Absence Management, Benefits, Talent Management, and others. Some of the duties are listed below:
This is a crucial position for any customer's successful Oracle HCM Cloud adoption. The consultant should have a solid experience in human resources and possess in-depth product expertise. He or she might not have the same level of technical expertise.
Oracle Fusion HCM job profiles in India
You develop person profiles for specific employees as well as model profiles for workforce structures like positions or occupations. The information that you enter for the model profile depends on the profile type that you choose. A person's profile could, for instance, include details regarding a person's schooling, linguistic abilities, capabilities, as well as activities, and interests. A job profile may include details on the necessary qualifications for the position, such as competencies, language proficiency, educational background, or certifications.
Oracle Fusion HCM Consultant Salary in India
According to Ambitionbox Oracle Fusion HCM Consultant salary in India ranges between ₹ 3.8 Lakhs to ₹ 16.5 Lakhs with an average annual salary of ₹ 7.0 Lakhs. Salary estimates are based on 227 latest salaries received from Oracle Fusion HCM Consultants.
Future Scope of oracle fusion HCM in India
The human capital management (HCM) method allows for the management and expansion of an organization's workforce. By aligning employee goals with organizational objectives, HCM may increase employee productivity and satisfaction while cutting costs. The scope of Oracle Fusion Human capital management encompasses all aspects of an organization's workforce, including recruitment, onboarding, performance evaluation, and succession planning (HCM).
Best cities to work in India
Most Indian software experts favor Tier-1 locations like Mumbai, Delhi, and Bangalore. Mostly due to the abundance of facilities, the city's rapid expansion, excellent pay, and the prospects they bring. The preferred list has been slightly modified recently, taking into account the development aspects of other cities and changes in people's perceptions, etc. In conclusion, every city has its advantages and disadvantages, and personal preferences may vary. Bengaluru, Delhi, Mumbai, and even Chennai appear like good options for individuals seeking high increase rates. In comparison to other cities, Pune and Hyderabad seem to be excellent choices if you're seeking for a cheap and less congested location.
How to learn oracle fusion HCM
Increase productivity while using fewer resources, and foster an enjoyable workplace culture that benefits both your business and your clients. Through detailed explanations, real-world examples, and useful applications, digital learning speeds up both implementation and uptake.
Through detailed explanations, real-world examples, and useful applications, digital learning speeds up both implementation and uptake. Your HCM users grasp programs like Payroll, Absence Management, Performance Management, and Compensation through role-based learning paths. The information provided by Oracle's Digital Learning Subscription was created by subject matter experts with years of Oracle HCM experience. Expand your knowledge, evaluate your talents, and learn at your own speed.
Where to learn Oracle fusion HCM
Enroll in tailored Oracle Fusion HCM Online Training to hasten your professional development. You will learn the fundamentals of numerous Human Resource Capital Management principles, including security, global human resources, people management, workforce structures, etc. in this Oracle HCM course. Working on actual projects will provide you with practical experience using Oracle HCM Cloud solutions.
Students will gain a very good understanding of the many features of HCM through the Oracle Fusion HCM Online Training course offered by TrioTech software trainings. Additionally, we offers a summary of the various Oracle Fusion HCM Online modules. The Fusion HCM course will go through subjects including managing employee data, setting up users and permissions, and running reports. For better comprehension, we incorporate real-world tasks into our training. By the completion of the course, students need to be competent in managing the human resources of their company using the Oracle Fusion HCM system.
Conclusion:
Oracle Fusion Human Capital Management was created from the ground up to assist your company in getting to know its employees better, collaborating as a team, and carrying out tasks the manner you specify. The user-centric design of Oracle Fusion HCM benefits everyone in your company, from managers to employees to HR specialists. The Oracle HCM Cloud track gives you access to a wide range of professional prospects. Learn more about Oracle and the courses needed to acquire its certification by visiting the IQ Stream.
Also Read:
Scope of Oracle Fusion HCM in USA
Scope of Oracle fusion HCM in UK
Oracle Fusion HCM Interview Questions